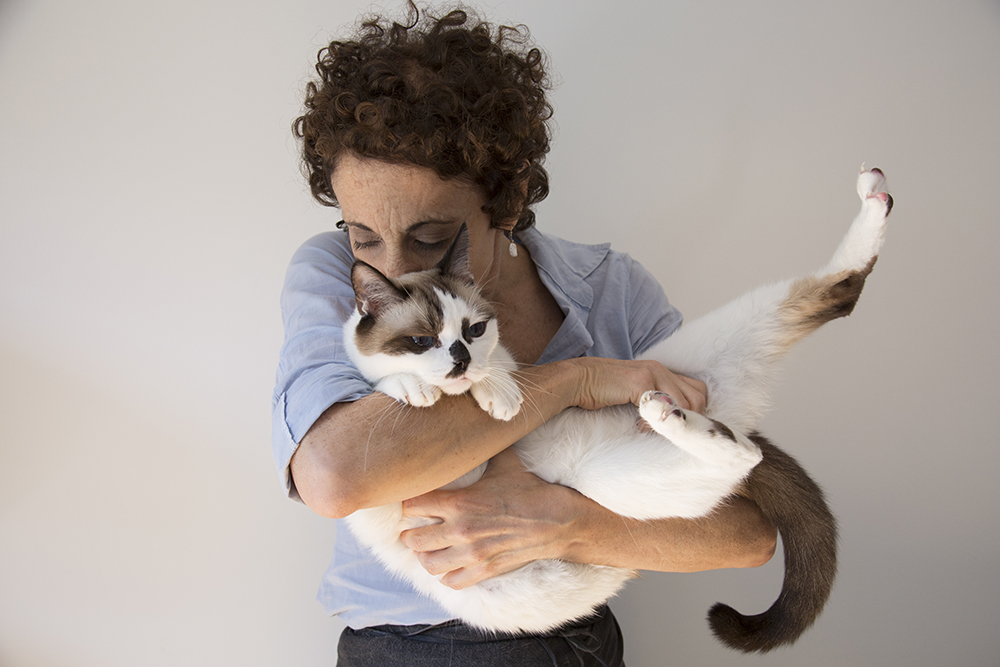 Natalie Bookchin's multi-channel media installations, videos, and online works investigate the seismic impact of the digital tools, platforms, and algorithms that determine and control the shape and texture of contemporary life.
She creates media environments with complex soundscapes, polyphonic voices, choreographed bodies and portraits, and mobile depictions of the shared self, exploring the cultural effects, promises, and perils of ubiquitous connectivity. Her work explores precarity, subjectivity, collectivity, and the increasingly fuzzy lines between public and private space, reimagining new social arrangements that push against the constraints of network technologies and platforms.
Her work is exhibited widely including at MoMA, LACMA, PS1, Mass MOCA, the Walker Art Center, the Pompidou Centre, MOCA Los Angeles, the Whitney Museum, the Tate, and Creative Time. She has received numerous grants and awards, including from Creative Capital, California Arts Council, the Guggenheim Foundation, the Durfee Foundation, the Rockefeller Foundation, California Community Foundation, the Daniel Langlois Foundation, a COLA Artist Fellowship, the Center for Cultural Innovation, the MacArthur Foundation, a NYSCA Individual Artist Fellowship, a NYFA Opportunity Grant and most recently a NYSCA/MAAF award, among others.
Recent works include Long Story Short a dizzying multiplicity of frames and voices –deeply moving, unadorned testimony from people living in poverty that visualizes a collective body, with overlapping subjectivities, interdependencies, and potential alliances. The film premiered at The Museum of Modern Art in New York and won the Grand Prize at Cinema du Reel at the Pompidou Center Paris in 2016. Now he's out in public and everyone (2012/2017), explores the stirrings of a darker, nihilistic, and polarized environment the internet helped to produce. It premiered at Cinema du Reel in March 2017 where it received Special Mention.
Bookchin is a professor of Media and Associate Chair in the Visual Arts Department at Mason Gross School of the Arts at Rutgers University. She lives in Brooklyn.